Apr
14
Tue
2020
Agile In Leeds

@ TBC
Apr 14 @ 6:30 pm – 8:30 pm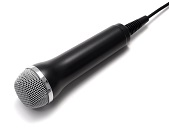 The Scrum guide describes the responsibilities that a Product Owner has in Scrum, but it doesn't explain how. What things does a PO need to have in their toolbox in order to keep Stakeholders and the rest  of the Scrum Team happy.
In the session we'll explore the things a successful Product Owner must have in order to survive sprint from sprint.
Amongst other things, we'll discuss:
Stakeholder management and how to do it
What metrics a Product Owner should keep and monitor
What does a "Ready" look like
How does a Product Owner know if the team they're in are delivering value.
How can a Product Owner be part of a team, but yet have the pressures and accountability for deliver on their shoulders.